Just checking on prior posts for Easter nuggets to share and came across this one from 2016...  The arrival of Charlie's new hip helped me realize that even the best traditions need some tweaking when under duress!
So.  He was home... safely... using a walker, but home!

And it was Good Friday.

So I thought, for Sunday, it would be kind to do a vaguely Southern Comfort Easter Dinner.  We had:
A hickory-smoked Carando ham - our favorite grocery store ham - just ditch the packet of glaze...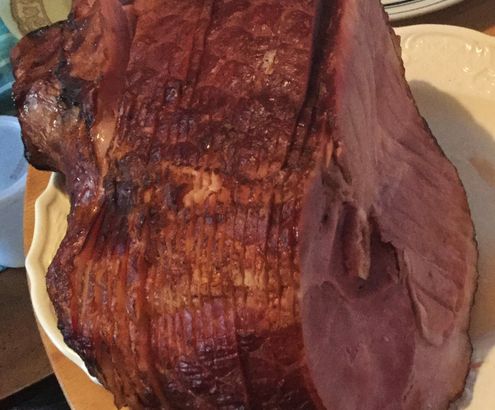 http://carando.com/recipes/glazed-spiral-ham
After taking the ham out to rest, I deglazed the roasting pan with a splash of white wine. This is less a gravy and more of a "moistener."  Be aware:  because it's ham, this sauce is very, very salty, so use just a bit...  Or, if you want a lot, you'll need to add some unsalted chicken stock, or water, or even cream...  Just be aware of the salt level!
Also, some delicious, long-simmered (in chicken stock with onions and smoked salt) lima beans...
Gratin of potatoes and Gruyère...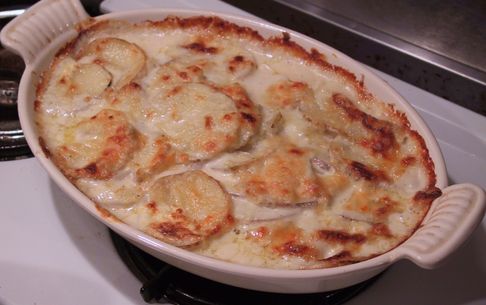 https://thisoldchef.com/blogs/blog-recipes/posts/happy-easter-ham-potatoes-au-gratin-and-asparagus
Harriet's cornbread...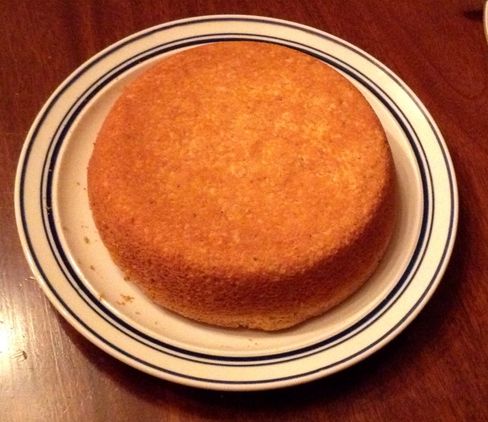 https://thisoldchef.com/blogs/blog-recipes/posts/by-popular-demand-cornbread-greens-black-eyed-peas-and-italian-sausage
He still couldn't drink, so we had sparkling cider, compliments of our former neighbors Cindy and Bruce...
And feeling very grateful that he arose from the hospital bed!!!