So... I somehow got confused and experimented with making a boned and rolled turkey breast... four days before Easter. 
I therefore ended up with both turkey and ham starting Easter Monday. 
As you all know, I consider already cooked food a gift.  But this was ridiculous.  
One of my favorite "luxuries" is a galette, a free-form French pie that can be either sweet or savory.  So I decided to make one including ham, turkey, and the remaining Easter potatoes cooked in cream (a magnificent Julia indulgence... post to follow). 
Make your favorite single pie crust.  I use all butter because 1) Crisco is a bad thing, and 2) butter tastes great and allows me to fold it a few times before rolling, resulting in a kind of almost kinda sorta puff pastry without all of the work.  
Usually, I make round galettes, but this time I decided on square. I rolled the crust out to about a 1/8 inch thickness. Then I cut 1-inch slits every inch or so around the perimeter to facilitate folding later.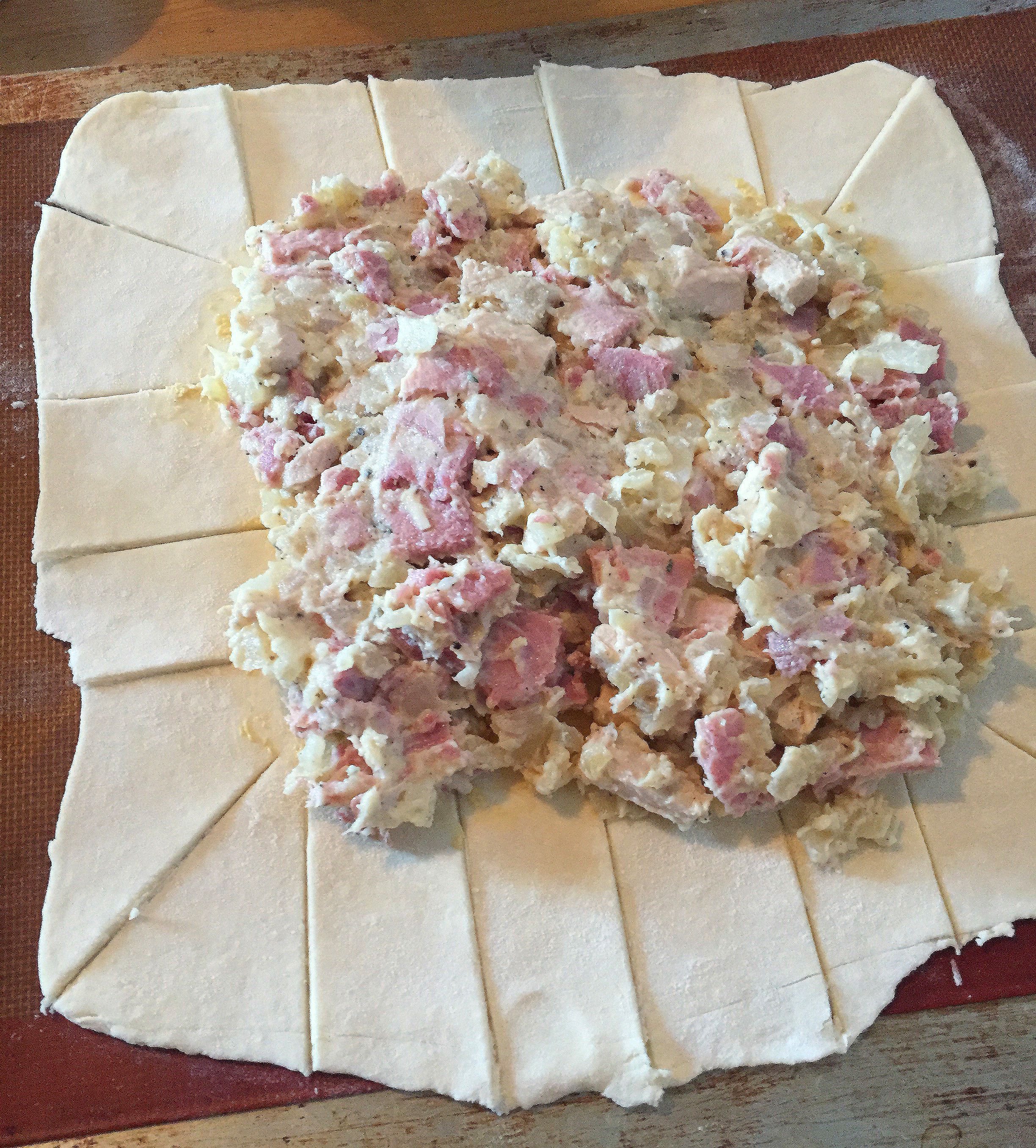 Onto the crust, I brushed some Dijon, and placed a mixture of diced ham, diced turkey, the potatoes, a bit of shredded Gruyère, and both smoked salt and smoked pepper.  Then, using some beaten egg as glue, I folded up the edges. I then egg washed the whole pie, and grated more Gruyère on top.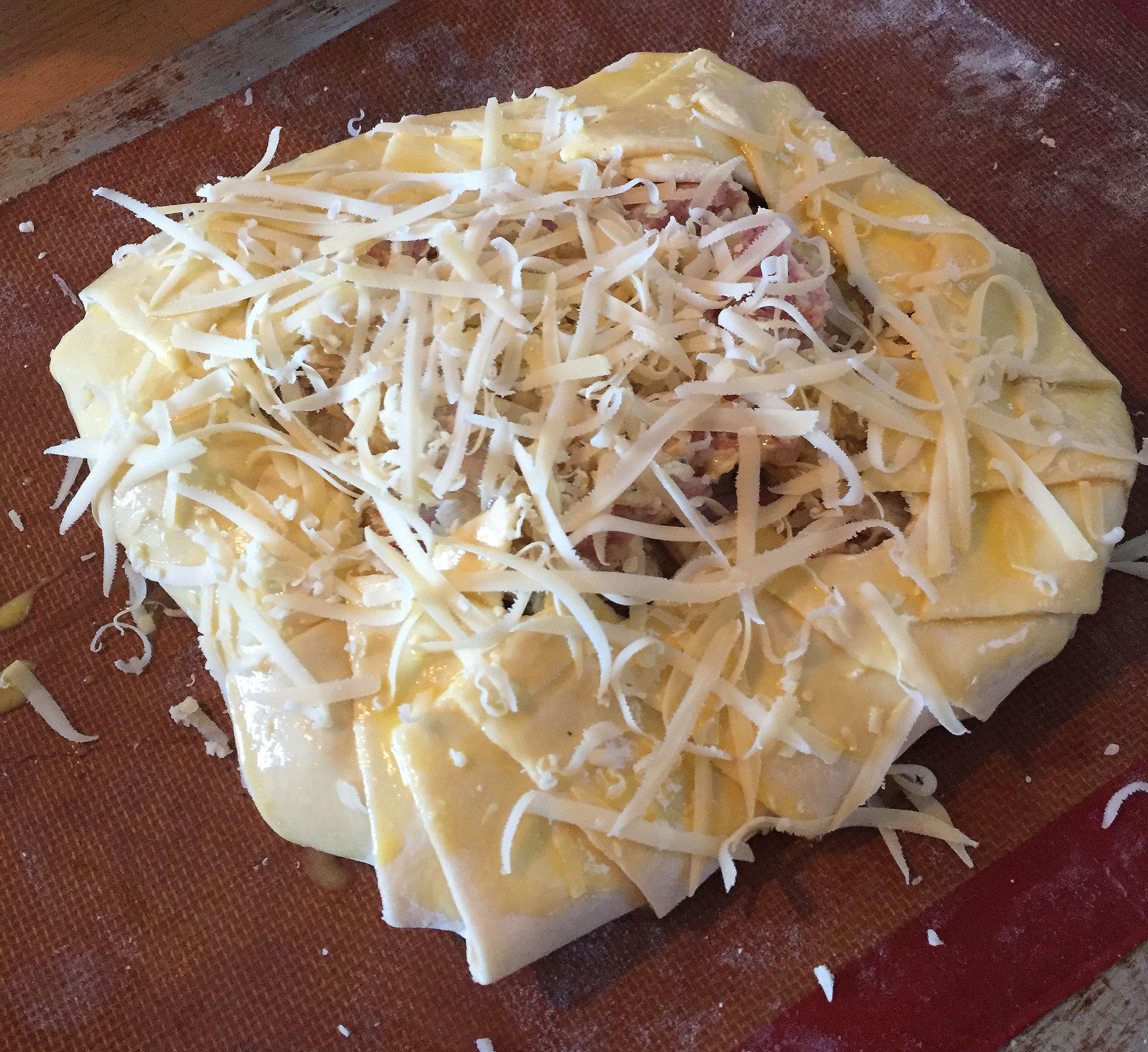 The galette should be on a parchment- or silpat-lined sheet pan.  Bake at 375° for approximately 50 minutes. 
The real test is a deep golden brown color.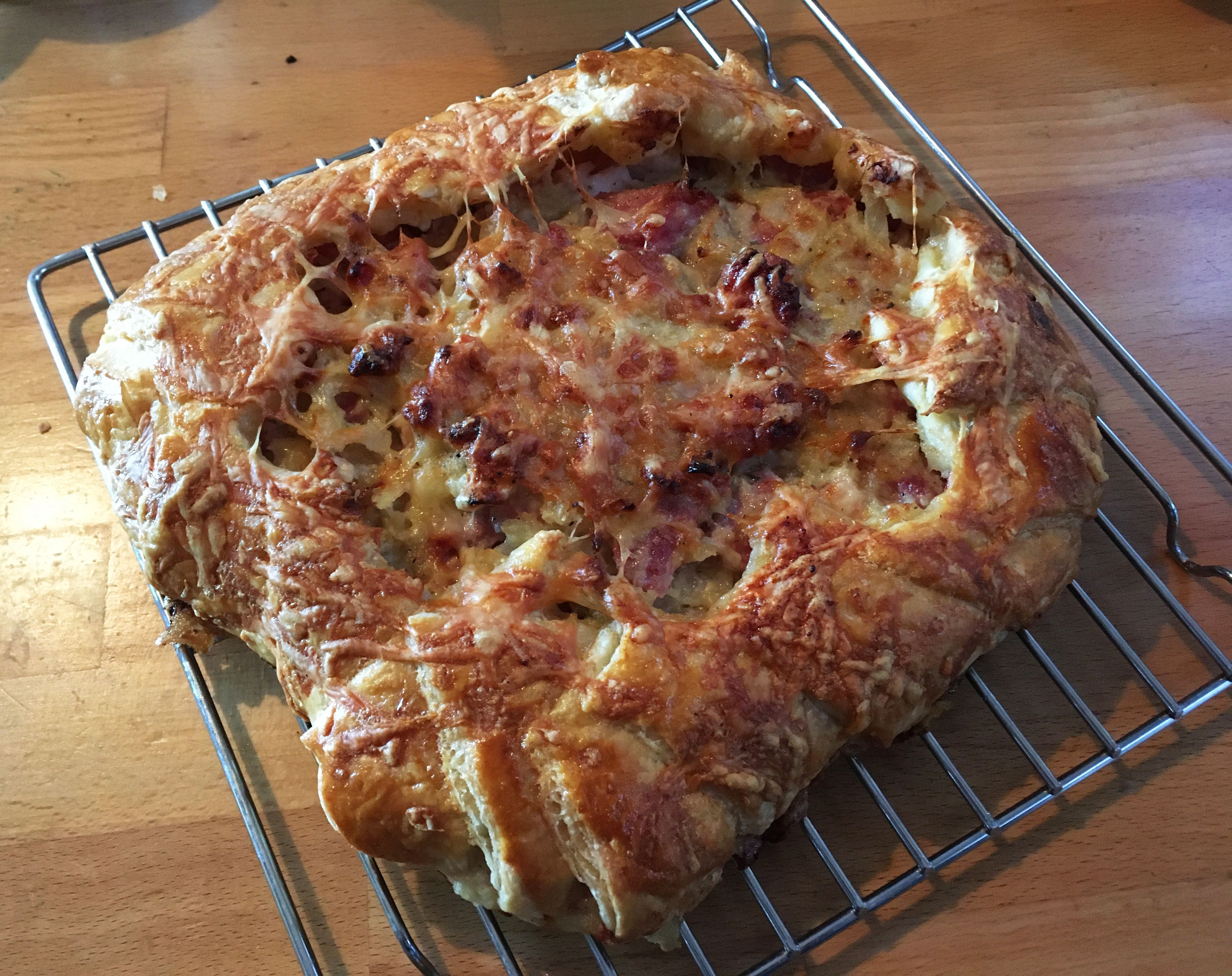 Let it cool a bit on a rack (10-15 minutes), slice, and be amazed.