Here's a Hamapalooza 2015 recipe that's sure to tickle your hambone!
When you reach that point with your Easter ham that you have...
Shall we say...
Odds and ends... Pieces that are still really good, but way too irregular to use for most recipes...
I'd suggest you consider one of my favorite fatty salty indulgences:  Deviled Ham!
I know, I know, it might seem to be just too reminiscent of bad 60's cookbooks.  But trust me, making your own deviled ham will set off salivary fireworks!
There are no amounts.  Because I don't know how much ham you're working with...
That said:
Put some small pieces of ham in your food processor.  Add chopped capers, or pickles, or olives, or all of the above.  Maybe some parsley, a shot of hot sauce and/or Worcestershire sauce, and some black pepper, with your mustard of choice... (Ain't mustard grand?)
Process a bit.  Then add mayo - not a ton, but don't be stingy!  Start with an amount equivalent to about half the amount of ham.  Process.  Add more if you want to.  Taste for salt (I doubt you'll need it).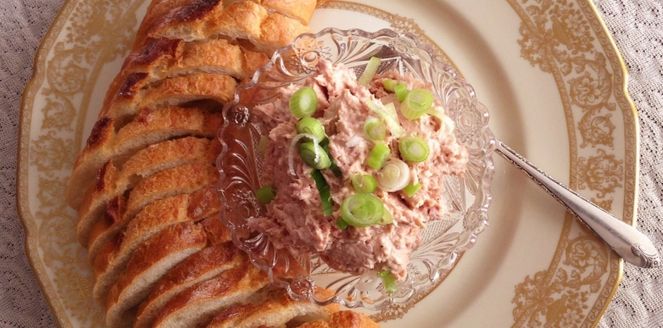 And remember, this can be a smooth spread... or a chunky one!
A perfect spoonful of this on a piece of good baguette... Heaven.
And please, feel free to change up the ingredients:  smoked paprika, a little onion or garlic, other herbs...  You'll be wishing you had more ham with which to experiment... Believe me!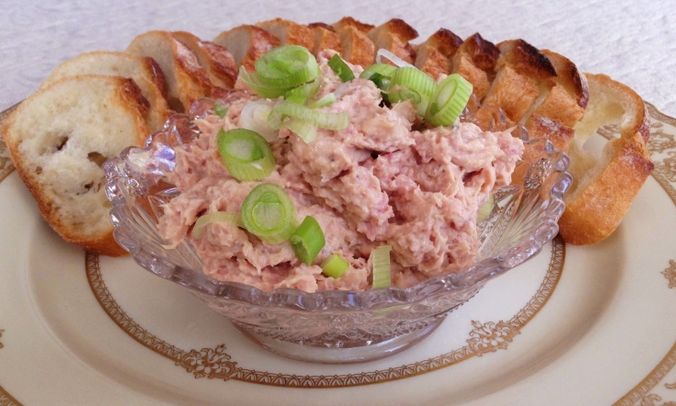 So there you have it, Dear Readers:  seven extraordinary recipes, from Easter dinner to pasta to Panini to Spanish croquetas to stir-fry, all from one gorgeous ham.  And the price of each of serving of ham in those meals?
$1.57.  That's right, my friends, one dollar and fifty-seven cents.  Not counting some mighty tasty lunches.
See you next Easter for Hamapalooza 2016!