This is truly not the glamorous part of cooking... but it's a really valuable one. 
If your family is in the Ham-at-Easter camp, on Easter Monday, you get ready to break down all that's left of that pig taking up space in your fridge. 
First, carefully remove all the meat you can.  Wrap and freeze the bone (for my absolute favorite soup... split pea, recipe here).
Next, and this is the not fun part, trim the meat of all the skin, excess fat, connective tissue, and odd gnarly bits. Bag and refrigerate the meat (as you continue to plan your very own Hamapalooza).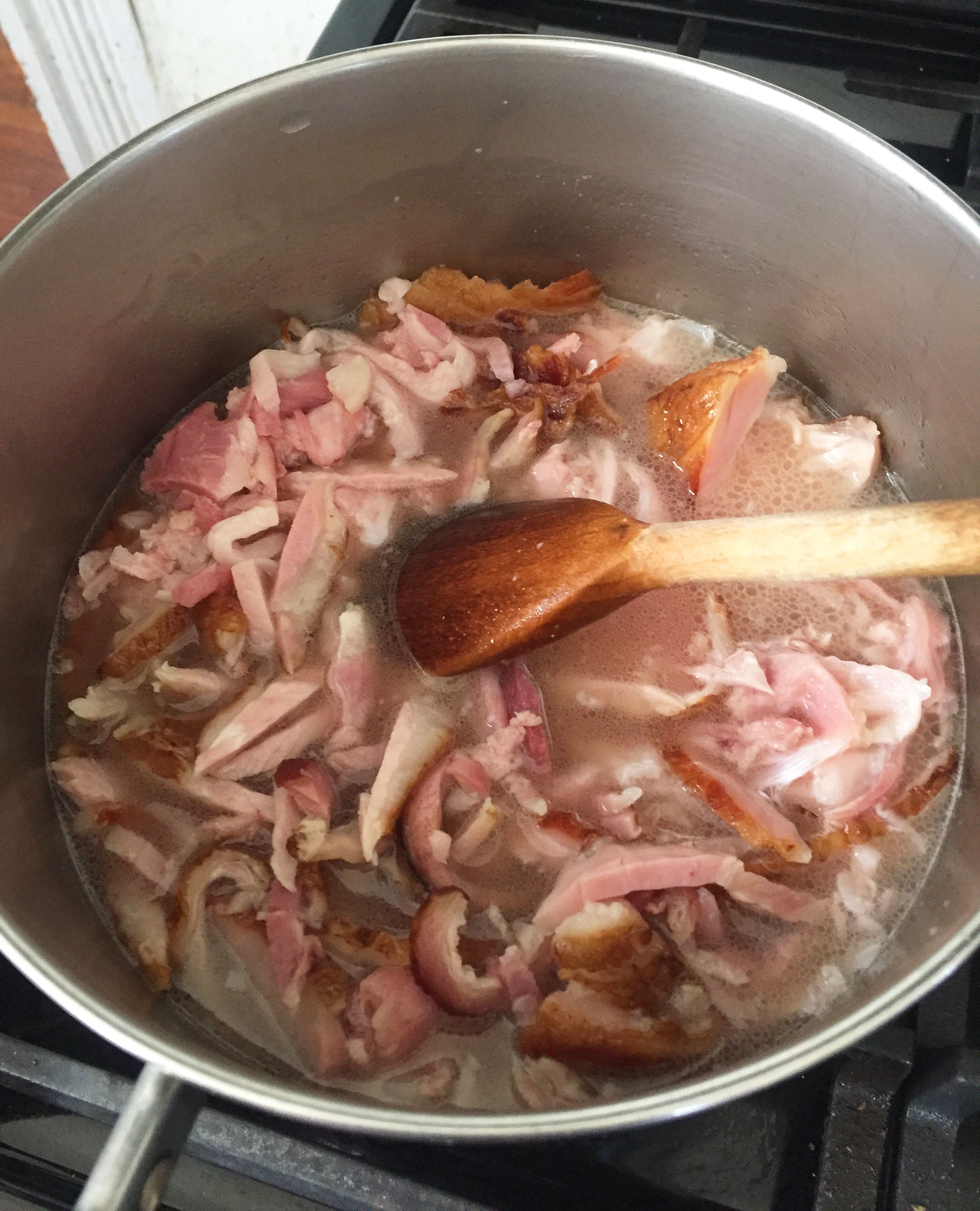 Now, we don't like sweet sticky glazes... we like ham.  So I take all of the trimmings including skin, and simmer it in a pan with water, and any of the gelatinous liquid I saved from the reheating of the ham, until I have a wildly ham-flavored liquid.  You can add this to soups, rice dishes, stews - anything where ham is an ingredient.  It can also be frozen. 
If you do like glazes, you can omit the trimmings that are coated or you can rinse them well before using.  Just remember, your ham stock will taste a little or a lot like the glazing ingredients.